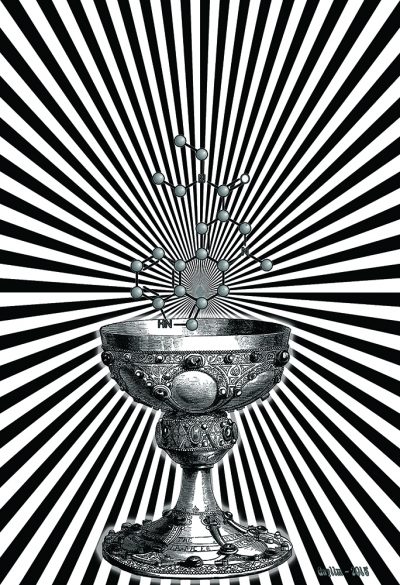 A new addition to our Print Catalog! "Chalice" was originally created for Alan Piper's book: Strange Drugs make for Strange Bedfellows Ernst Jünger, Albert Hofmann and the Politics of Psychedelics that Invisible College Publications released last year.
I had long played with the idea on other levels, but Alan's work seemed to call for it to be created finally.
Available now, in two size formats (8.5inx11in & 13inx19in), signed/numbered print(s) available as well.
Gwyllm-Art brings you…. "Chalice"